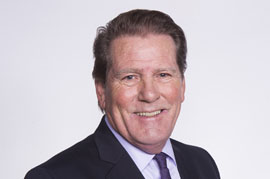 Robert Nettles
Vice President of Human Resources
---
Robert Nettles serves as Vice President of Human Resources for Harbor HealthCare System. With over 30 years of human resources experience in the healthcare industry, he is responsible for all human resources operations including recruitment, retention, employee relations, performance management, compensation and benefits as well as strategic HR planning.
Prior to joining Harbor Healthcare System, Robert worked for St. Anthony Hospital Systems, Sunrise Hospital and Medical Center, Audubon Medical Center, and MountainView Hospital and Medical Center. In each company, he held various management roles within the Human Resources Departments.
Robert received his Bachelor's Degree in Rehabilitation Education from Penn State University and his Master's Degree in Psychology and Counseling from the University of Northern Colorado.