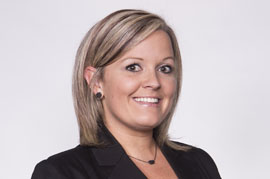 Melissa Jordan, RT,R,ARRT
Chief Administrative Officer
---
Melissa Jordan joined Harbor in April 2012 and has served as Practice Administrator of Diagnostic Group Physicians for the last 5 years. With over 11 years of experience in healthcare, she oversees operations for 9 facilities, 23 providers and 150 employees.
She has played a major role in the growth and success of Diagnostic Group, Alliance Medical Services, and Harbor Home Health. Melissa graduated from Lamar Institute of Technology with an Associate's Degree in Applied Science in 2009.
Melissa is certified with the state of Texas as a Medical Radiologic Technologist and registered with the American Registry of Radiologic Technologists.