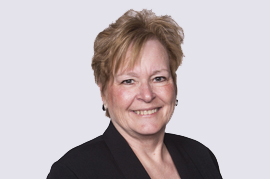 Theresa Cousins
Chief Nursing Officer
---
Theresa Cousins is Chief Nursing Officer at Harbor. She is responsible for clinical operations for the hospice sites including patient care, staffing and controllables. She is also very involved in overseeing start-up offices from the beginning stage through The Joint Commission survey.
Harbor's mission is to treat every patient as a family member. In seeking the Harbor Hospice approach to care, many patients will live longer and enjoy a better quality of life. Hospice care is about living life to the fullest with comfort and dignity, and Theresa is proud to be part of Lighting The Way Home.
Theresa has been an RN for 33 years, with the last 13 years in hospice.